Why Stage
---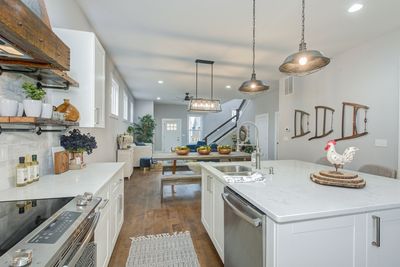 National Association of Realtors 2017 profile of home staging report:
Over 97% of buyer's agents say that home staging has at least some effect on the buyers view of the home
Over 77% of buyers find it "easier to visualize the property as their future home" when it's staged.
Almost a third of buyers (27%) are more willing to overlook property faults when the home is staged.
Over 40% of buyers are "more willing to walk through a staged home they saw online" .
Over 86% of home buyers consider a "living room" IMPORTANT to have staged.
Over 84% of home buyers consider a "master bedroom" IMPORTANT to have staged.
A staged home sells 67% faster than a vacant home.
2018 HSR Survey:
85% of staged homes sold for 6-25% more than the un-staged homes.
68% of the staged homes sold for at least 9% more than their "un-staged neighbors" home.
When sellers spent just .5% of the sales price MORE on the staging services, they saw at least a 6% price difference.